Sustainable Road Transport Show to drive solutions for commercial and passenger fleet decarbonisation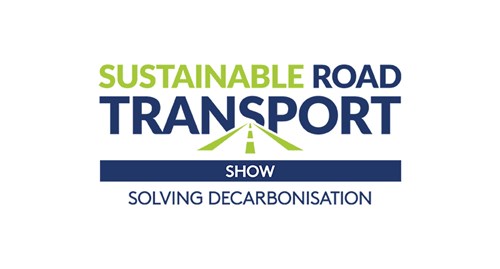 Formerly ITT Hub, the newly re-launched Sustainable Road Transport Show is the UK's dedicated exhibition and conference for solving commercial and passenger fleet decarbonisation.
Taking place between 15-16 May 2024 at Farnborough International Exhibition and Conference Centre, the event will showcase the latest decarbonisation technology, solutions, services and strategies.
The two-day exhibition, conference and meeting programme brings together more than 3,000 attendees, over 70 innovators and solution providers and government officials to guide fleet operators through a challenging ecosystem of future-defining technologies that will transform the road transport sector. The show provides a platform to network and collaborate with global leaders and experts from transport, energy, finance and technology to explore best practice, the latest innovations and accelerate the transformation to net zero.
In addition to a 50-speaker strong conference programme, the event is introducing a Central Government Hub to the show, providing exhibitors and attendees with the opportunity to engage with key decision makers and policy developers across UK Government agencies supporting fleet decarbonisation.
Discussing the Sustainable Road Transport Show relaunch, Gareth Rogers, CEO of Farnborough International, the organisers of the show, said: "Following our acquisition of the ITT Hub brand in 2021, we have actively collaborated with the commercial vehicle and passenger fleet sectors to provide a platform that reaches their objectives, supports their future strategies and builds their networks. The new identity of the show is a natural evolvement and solidifies the event's unique position in the market as the UK's dedicated exhibition and conference for solving commercial and passenger fleet decarbonisation.
"We are incredibly excited to welcome the industry to our Exhibition & Conference Centre next May to highlight cutting-edge solutions and transformative technologies to the growing market."
Previous exhibitors of the show include EDF, Ford, Samsara, Zenobe, Rolec, Mercedes, Innovate UK, Renault, UK Hydrogen Association, National Grid and National Highways. The 2024 edition will include exciting new features as well as vehicle space, self-build and shell scheme exhibition positions.
For information on exhibiting at the Sustainable Road Transport Show or registering your interest to attend, visit: www.sustainableroadtransport.show